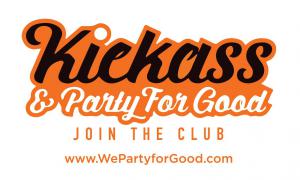 We're Rewarding Rockstars in Life…Parties for Good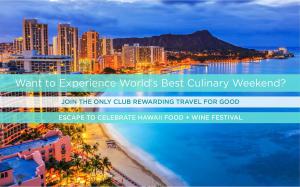 Join the Only Travel Club Helping Members Fund Gift Party Trips to Hawaii Food and Wine Festival
Come Party at 8th Annual Hawaii Food and Wine Festival
Social Travel Club Kicka$$ and Party for Good Members can now enjoy personal service helping fund gift fun party trips to positively impact family and friends
Want to change someone's life for good? Now you can fund gift a party trip. Simply Join Kickass & Party for Good"
— Carlos Cymerman, Kickass and Party for Good Founder
SANTA MONICA, CA, UNITED STATES, June 14, 2018 /EINPresswire.com/ — Kickass and Party for Good, is the only fun social travel club in L.A. for Kicka$$ Women that make a difference that helps members fund trips to experience the World's Funnest Parties Every Season. Members can now pay forward funding reward to gift a family member or friend a fun party trip experience.
According to Kicka$$ and Party for Good Founder, Carlos Cymerman, "Want to change someone's life for good, Join the Club? Fund gift one of our fun party trips."
Rewarding Fun Parties Every Season
1. Fall 2018, Hawaii Food and Wine Festival in Maui.
2. Winter 2018, New Years Celebration in Sydney, Australia.
3. Spring 2019 Multi-Sport World Championships in Pontevedra, Spain.
4. Summer 2019 Edinburgh Festival Fringe, Scotland
How to Join Kicka$$ and Party for Good, and Fund Gift a Party Trip
1) Must live in L.A., and have 10 years of making a difference experience.
2) Attend an invite only party to meet founding team in person, and verify the person makes a difference
3) RSVP to attend Party with Susan(at)WePartyforGood(dot)com.
Carlos Cymerman, "We love to help members share travel experiences like the Hawaii Food & Wine Festival in Maui."
About
http://www.WePartyforGood.com [Kicka$$ and Party for Good __title__ Kickass and Party for Good], is a fun invite only social club in L.A. for 'Rockstars in Life' that make a significant difference every day. The only club that rewards members travel funding to enjoy or gift parties around the world.
Recruiting for Good, a socially progressive staffing company in Santa Monica, finding talented professionals kicka$$ jobs, since 1998. Companies retain us to find the best talent in Accounting/Finance, Engineering, and IT professionals. We reward rockstars in life, and their referrals with travel to celebrate life, visit: www.RecruitingforGood.com.
The Hawaii Food & Wine Festival is the premier epicurean destination event in the Pacific. The Festival features a roster of more than 150 internationally renowned master chefs, culinary personalities, and winemakers and mixologists. Hawaii Food & Wine Festival (HFWF) is a program of the non-profit, Hawaii Ag and Culinary Alliance. Its mission is to attract national and international attention to the extraordinary culinary talent and the diversity of quality locally grown products to ensure Hawaii maintains its competitive edge as a world-class destination. In the past 8 years, HFWF has expanded from a three-day festival with 30 chefs in Waikiki to more than 20 events with over 10,000 attendees and 120 chefs spanning three Islands. Since its 2011 launch, HFWF has donated more than $2 million to community organizations that support sustainability, culinary programs and agriculture.
Carlos Cymerman
Kickass & Party for Good
3107208324
email us here

Source: EIN Presswire